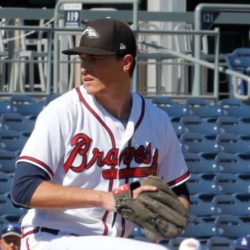 The Atlanta Braves earned their first championship in 26 years, defeating the Astros 7-0 in Game 6 of the World Series on Tuesday night at Minute Maid Park in Houston and winning the World Series. The Braves closed out the Astros four games to two in the best-of-seven series. Houston was attempting to win its second World Series crown in the past five seasons.
The World Series victory gave the city of Atlanta its first title in the four major professional sports since 1995, when the Braves beat the Cleveland Indians in the Fall Classic. The title gives the city its first major professional sports league championship since Atlanta United won MLS Cup in 2018. The Braves' win also comes in the same year that franchise legend Hank Aaron died. The Hall of Fame slugger, who guided the club to a championship in 1957, died Jan. 22 at age 86.
In celebration of their World Series win, the Braves plan to stage a victory parade Friday.
Editorial credit: Keeton Gale / Shutterstock.com